What caravan finance options are available?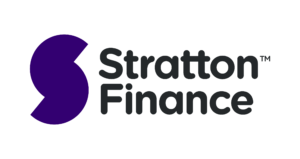 Whether you're a new new or old hand at caravaning, we have over 20 years experience and an unmatched panel of lenders offering you the ability to easily find and compare the best caravan loan options available in the market.
Comparing your dealer finance option against an alternative? No worries, we can help with that! Wanting to know what the best caravan loan options might be for a retired couple? No problems, we can help.
See how we compare against the Big 4 below, and then compare your caravan loan options by getting a quote today.
When you finance with Stratton, you'll get:
Market leading knowledge and service.

Access to an unmatched network of partners, including a panel of specialist lenders.

Personalised service: Manny and his team will take the time to understand your finance needs and find a deal that's right.
Anytime, Anywhere, Anyhow
Stratton Finance is a real online business. Get an online quote, electronically sign documents and receive / send funds electronically – there's no need to leave that couch!
Financial Flexibility
Our lenders have a wide range of options that give you flexibility including no early termination fees, variable loan terms and the ability to add a residual.
Lifetime Support
Don't get left alone to figure out how much you owe, changing your details, or assessing your changeover options; we're here for you over the life of your loan.